For
entreprises
Our project, like any agricultural project, is a long-term project. It is based on a fair model for our partners and employees. We work with international importers and distributors who share our values. Together, we are committed to offering the freshest spices at the fairest price, for the producer and the consumer.
You are a professional and want to know more about our prices and products?
Please click on the contact form dedicated to professionals and we will get back to you shortly.
Contact Entreprise
1/7
The assurance of receiving fresh spices of exceptional quality
Our label Collège Culinaire de France and our medals at the Épicures (le Monde de l'épicerrie fine) and the Salon Gourmet are proof of this recognition.
2/7
Direct sourcing of your spices
Short supply-chain without middlemen
3/7
Promote responsible and fair trade products to your customers
WFTO Certification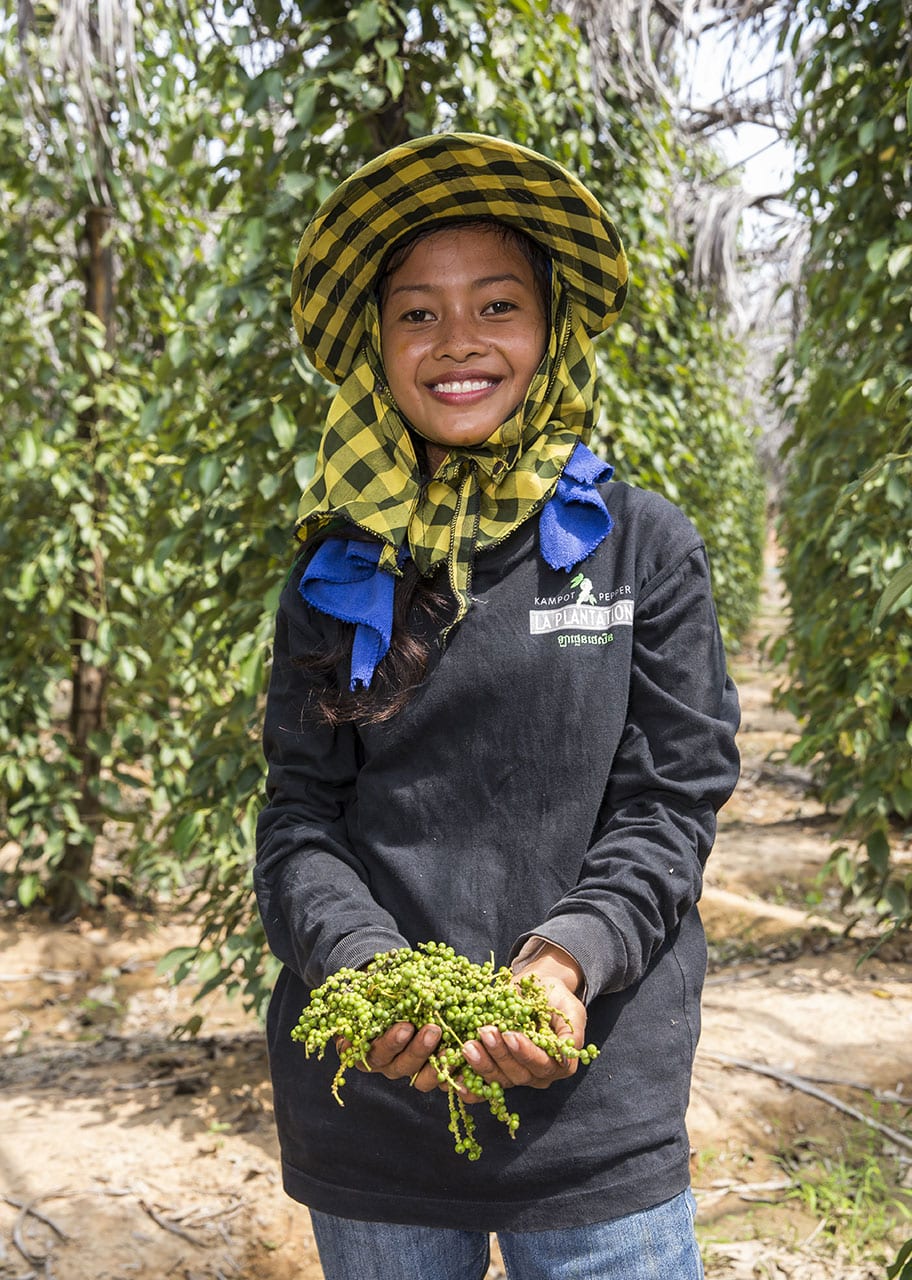 4/7
Supporting a major social project in Cambodia
Because behind La Plantation, a whole region benefits from our investments and jobs (1st employer in the Kampot region, support for the primary school and students in higher education).
5/7
Rely on true traceability
Transparently tracing the spices back to the field where they are harvested
6/7
Real support from our team to train you and promote our products
Training on Cambodian spices, in-store presentation for your customers, promotional tools, POS brochures, communication on our social networks
7/7
Benefit from innovative products, developed exclusively by La Plantation
Like Fresh Salted Kampot Pepper or Spice Sauces