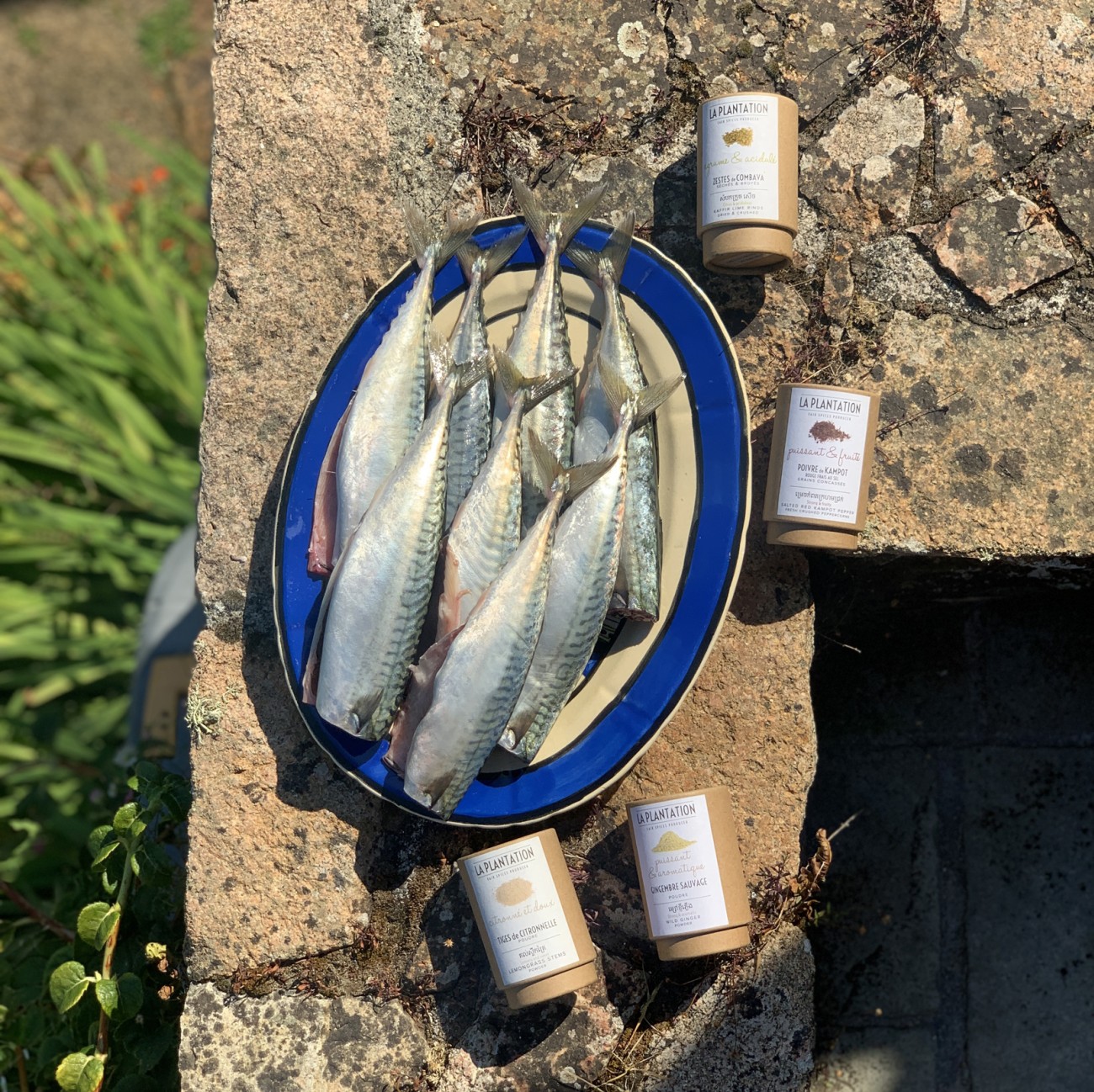 3 ways to enhance fish with spices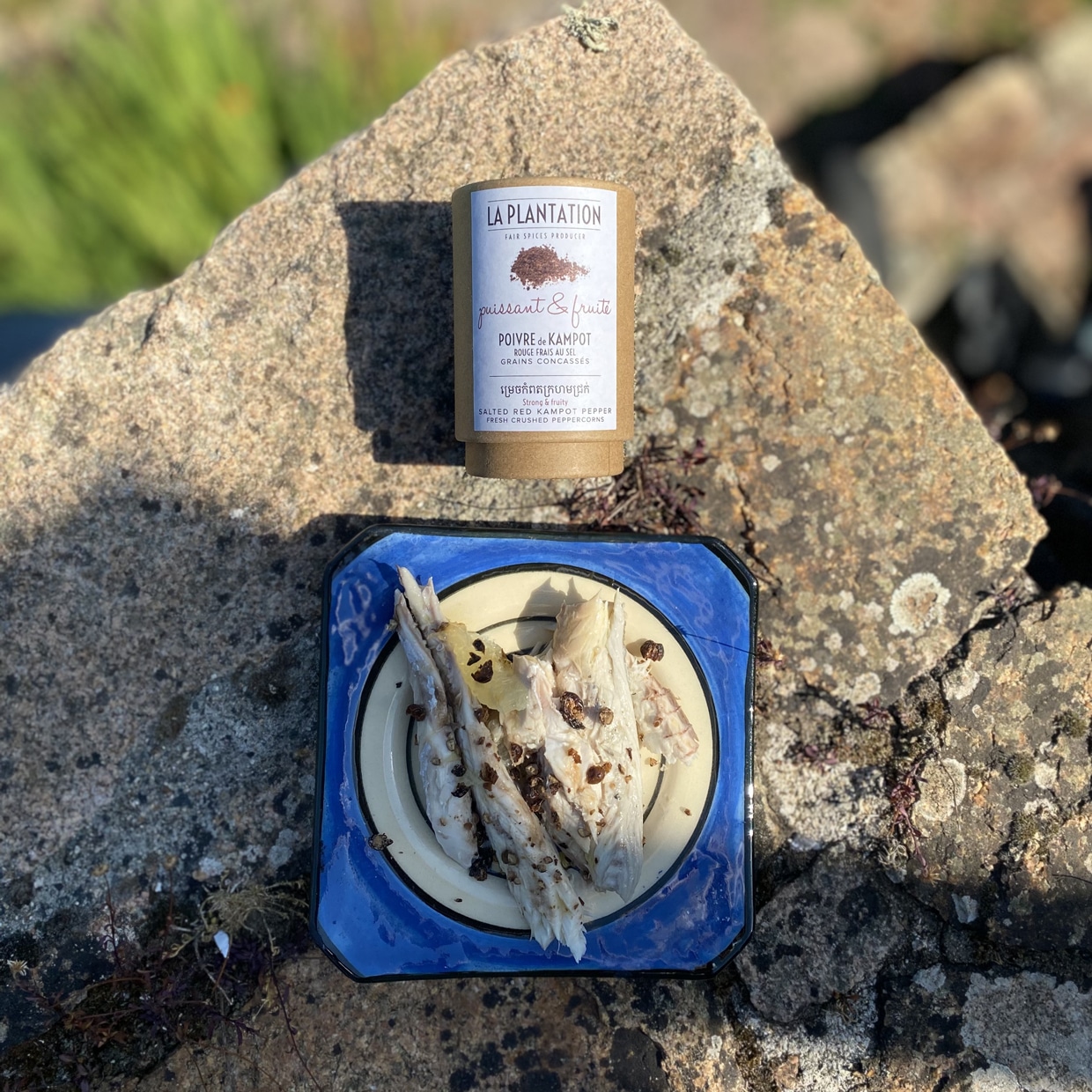 Mackerel marinated in Fresh Salted Kampot Pepper
To prepare this recipe, you need at least 24 hours of marinade, so don't forget to start the recipe the day before! And what could be better than to have your lunch dish already prepared! For the recipe, you need to buy some nice fresh mackerel, have them gutted and cut off the head by your fishmonger. Boil a large quantity of water in a pot, add 3-4 tablespoons of vinegar. Dip the mackerel in water for a few minutes and then drain them one by one. Remove the skin, the central brown part and take the fillets, removing the bones as you go. Put the mackerel pieces in a shallow dish. For the marinade: squeeze the juice of a lemon, remove the flesh of 1 or 2 lemons, add olive oil, garden herbs and two good spoonfuls of Fresh Kampot Pepper with Salt. Stir several times to distribute the marinade evenly. Adjust the seasoning and enjoy!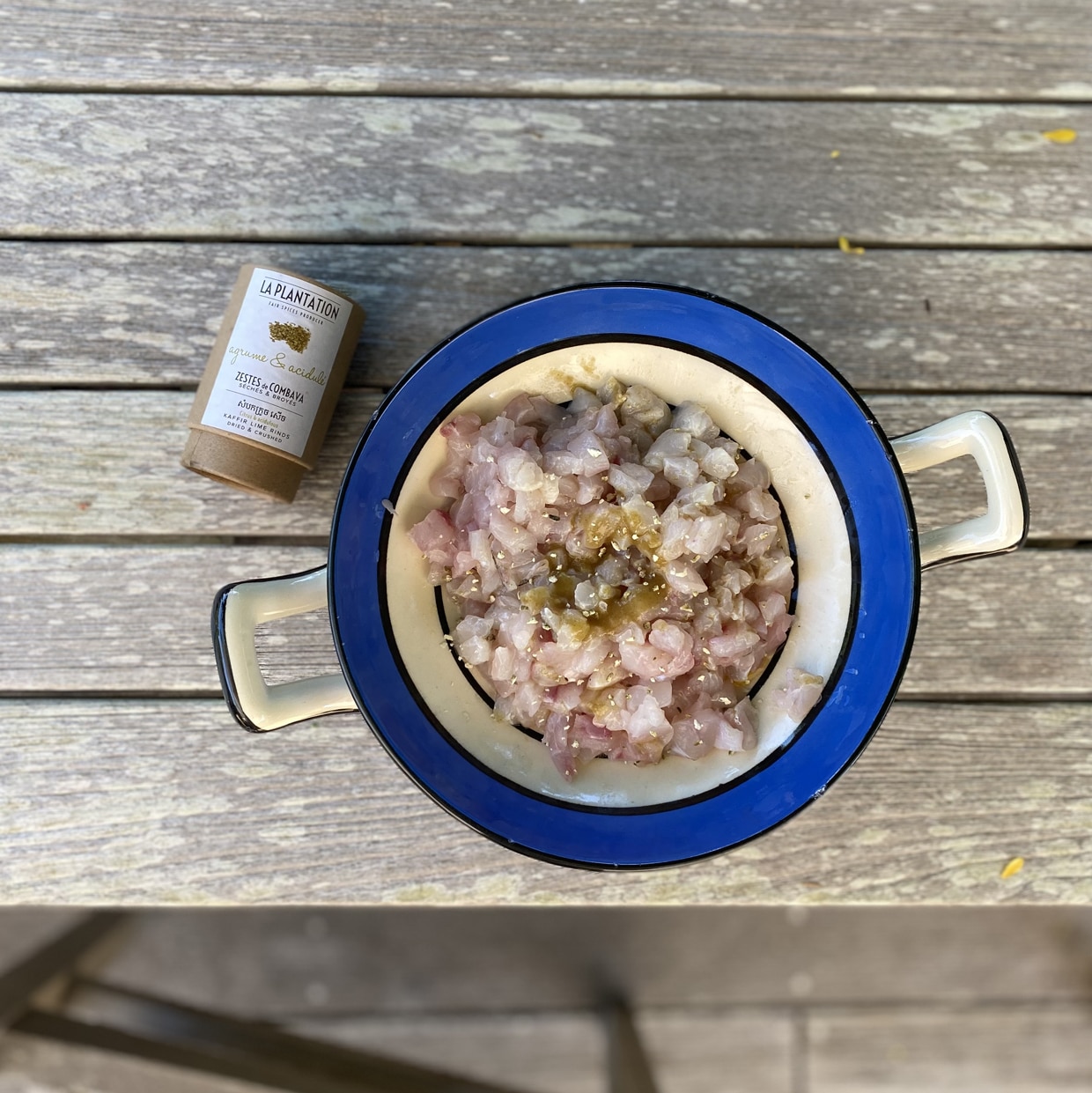 Turbot (or other flatfish) with Amchoor Hollandaise sauce
Turbot is truly one of the most beautiful fish in Brittany, but it can easily be replaced by Saint-Pierre, brill, halibut or cod. It is cooked in the oven according to its weight (200° for about 30 minutes – you have to watch it very closely to take it out of the oven when it is just cooked – the flesh should just come off the bone). To make the delicious hollandaise sauce that accompanies it, prepare the following ingredients (multiply according to the number of guests): 2 egg yolks and 2 tablespoons of warm water and 100g of butter at room temperature cut into small pieces. Heat the egg yolks and water in a bain-marie, whisking continuously, until you obtain a sabayon-like consistency. Remove from the heat, add the butter pieces while continuing to whisk and when the sauce is ready add a generous spoonful of Green Mango powder, our Amchoor and mix well.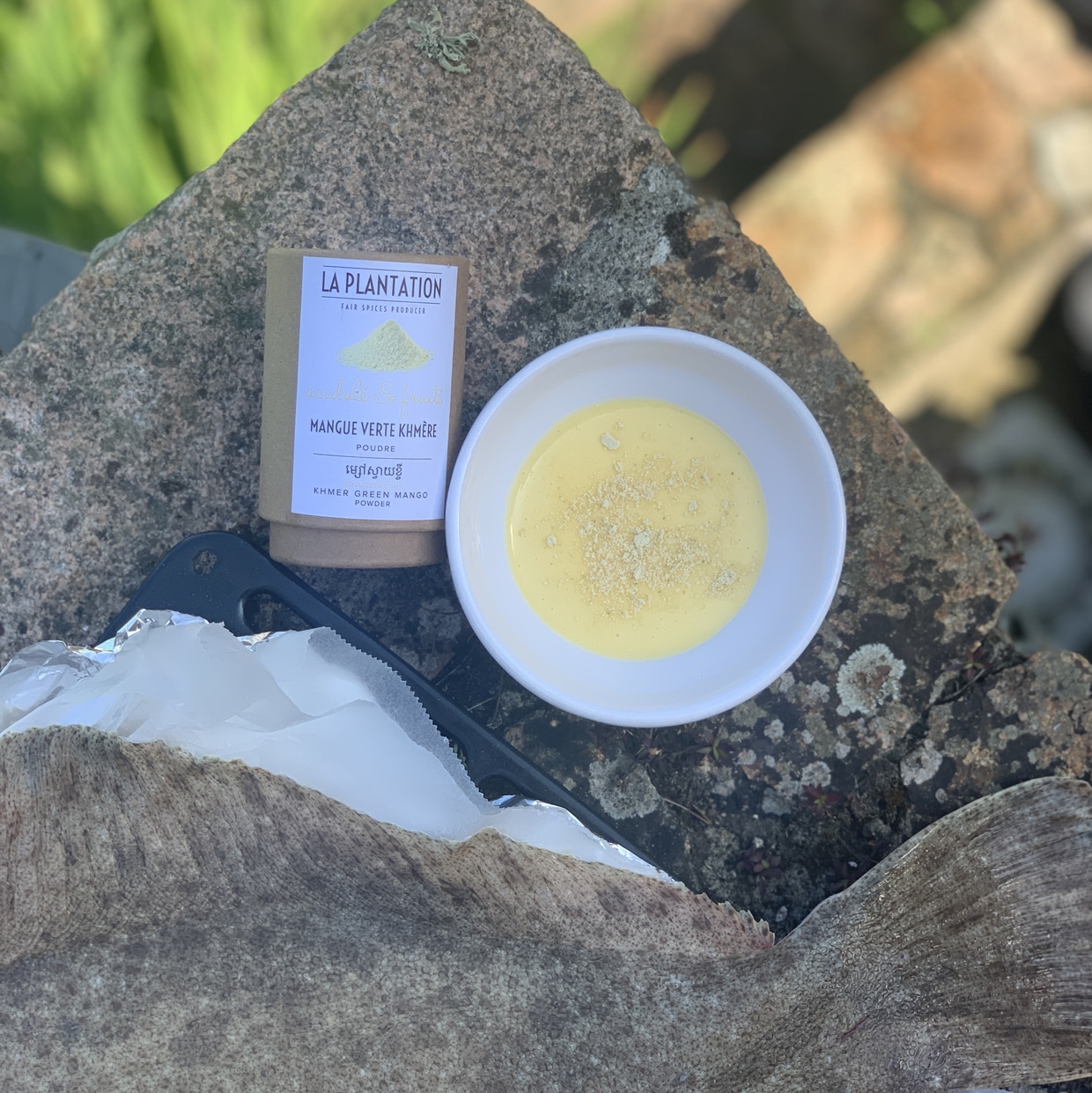 Sea bream carpaccio with Kaffir Lime Zests
For the warmer days, we love to prepare the raw version of fish. Select a nice sea bream or sea bass, and cut it into small pieces after removing the skin and bones. For the sauce, mix fresh lemon juice, extra virgin olive oil, Fleur de Sel, Kampot White Pepper and Kaffir Lime Zests. Adjust according to your preferences. We recommend that you bring the Kaffir Lime Zests to the table for those with a sweet tooth, so that they can add them to their carpaccio! A touch of Ginger Sauce can also spice up your carpaccio.
We hope that these combinations of fish and spices will delight you!
Find out all our other recipes on La Plantation's blog.