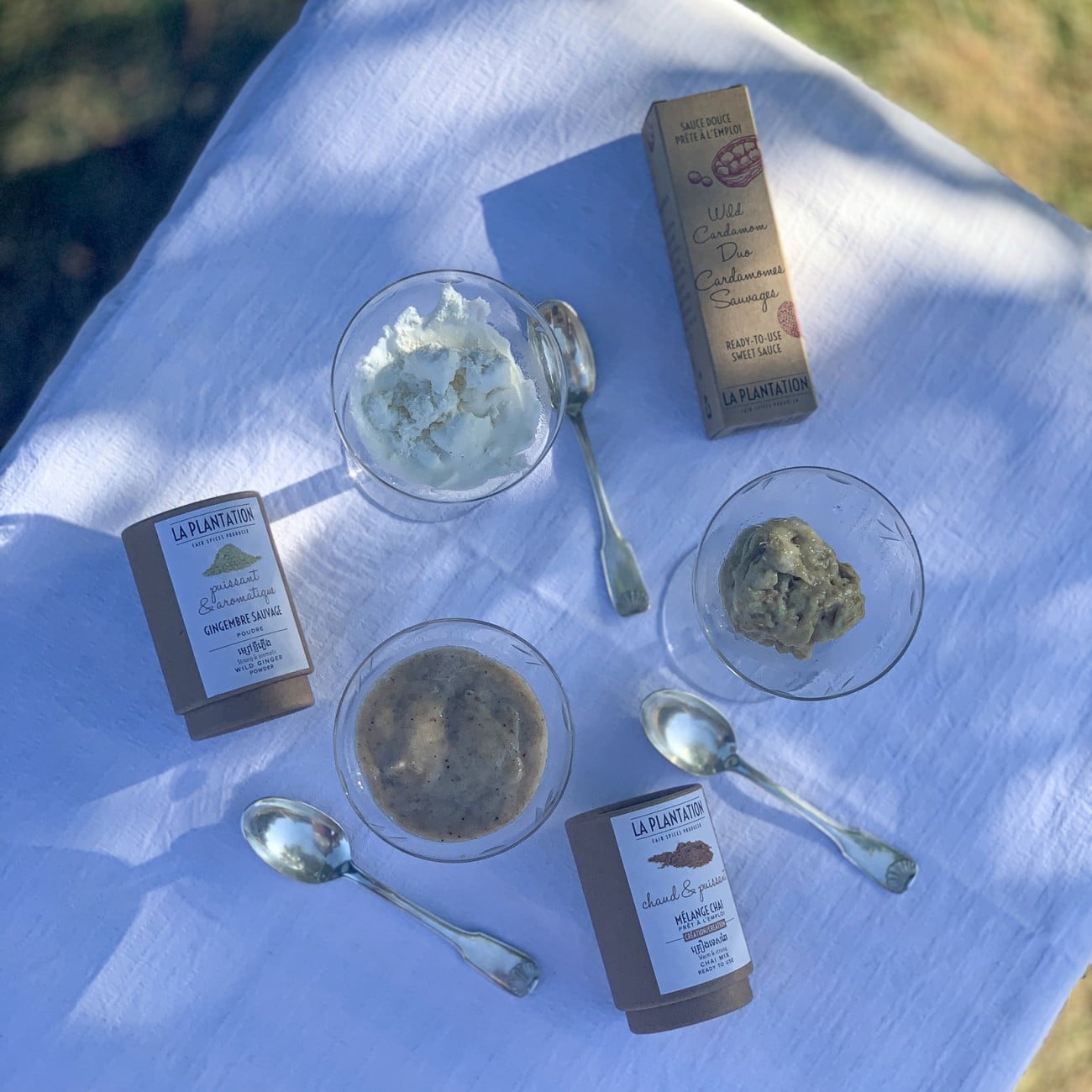 How to spice up ice cream?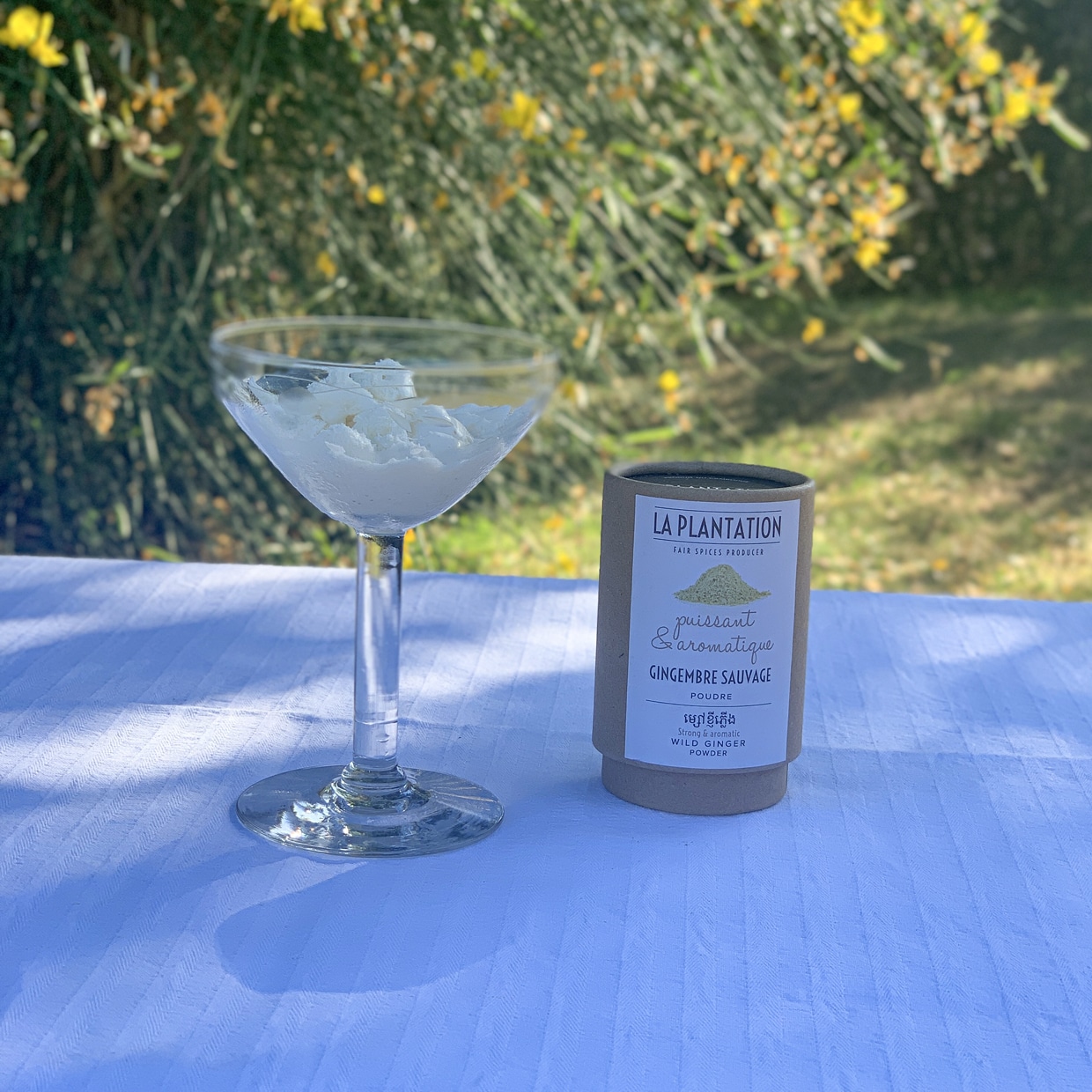 Fermented milk ice cream with our Wild Ginger
If you don't know what 'lait ribot' is, it's a fermented milk that brings back great childhood memories to all those who have spent holidays in Brittany! It is similar to milk kefir in its creamy consistency and slightly acidic taste. It is also found in Central Europe, often flavoured with seasonal fruits. Here, we decided to combine it with Wild Ginger, our latest spice collected in the wild by our teams of pickers. You don't need to be an expert in ice cream, it's a very simple recipe to make in the turbine. Mix 50cl of fermented milk or kefir with 10cl of cold liquid cream and 2 tablespoons of cane sugar syrup (it will be more homogeneous than with powdered sugar). Add 1 teaspoon of Wild Ginger (or 2 teaspoons of Young Ginger powder) and whirl until the machine indicates that the ice cream is ready, about 30 minutes. Delicious when served at a moment's notice for an Italian-style ice cream texture, otherwise it is kept in the freezer and taken out 15 minutes before serving.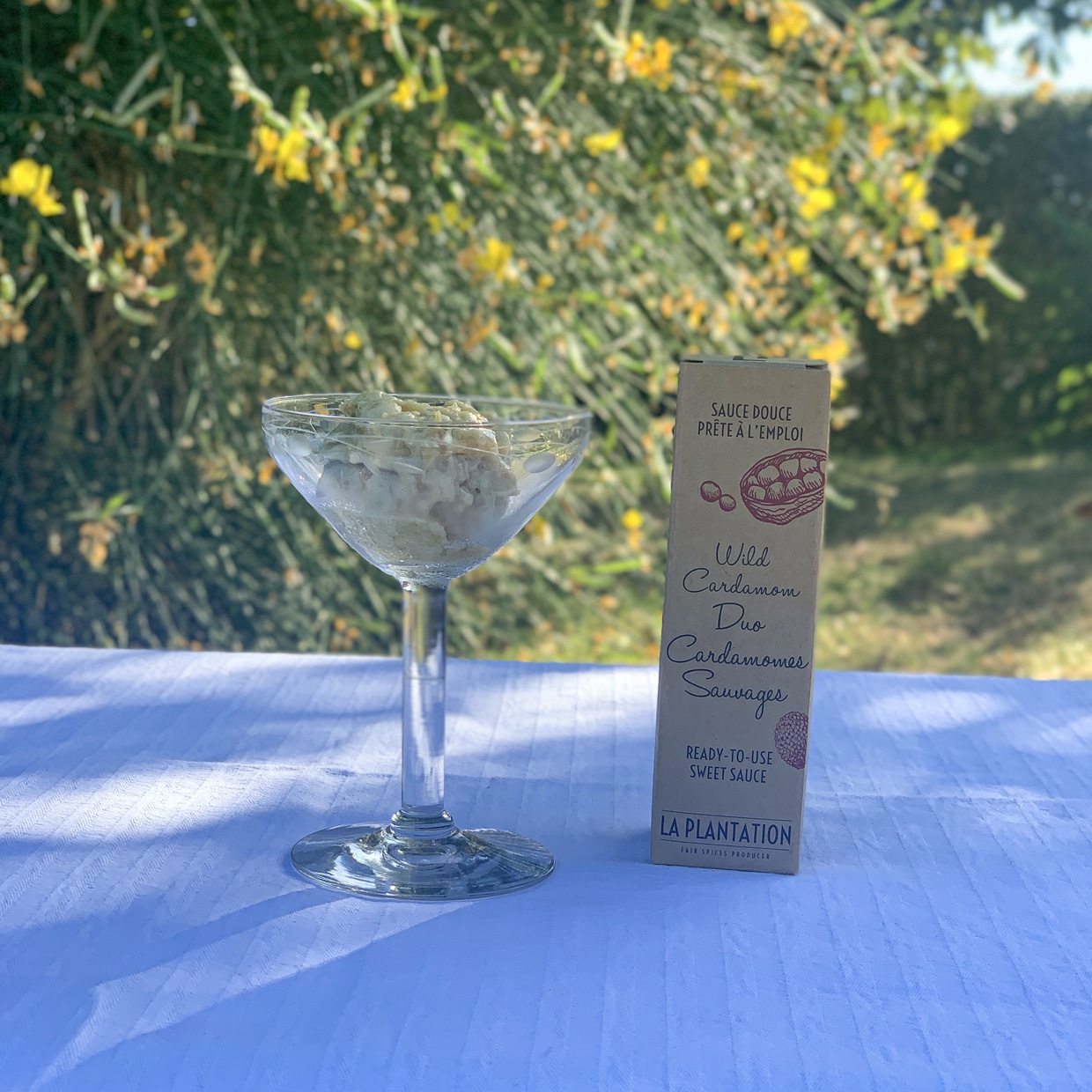 Rhubarb Sorbet with our Cardamom Duo Sweet Sauce
It's the peak of rhubarb season! If you're lucky enough, like us, to have some in the garden, it's time to go and pick a few stalks (at worst, you can buy them at your nearest farmer's market) and add them in pieces to the steamer for 30 minutes. Let the compote cool by crushing it slightly in a bowl. Once cooled, add 3 tablespoons of maple syrup per 1/2 litre of compote, and 1 and a half tablespoons of Cardamom Duo Sauce. We pass the whole to the turbine, until obtaining a beautiful ice cream, during about thirty minutes, which we preserve in the freezer. For those who love cardamom, take the sauce to the table and add it to the sorbet balls!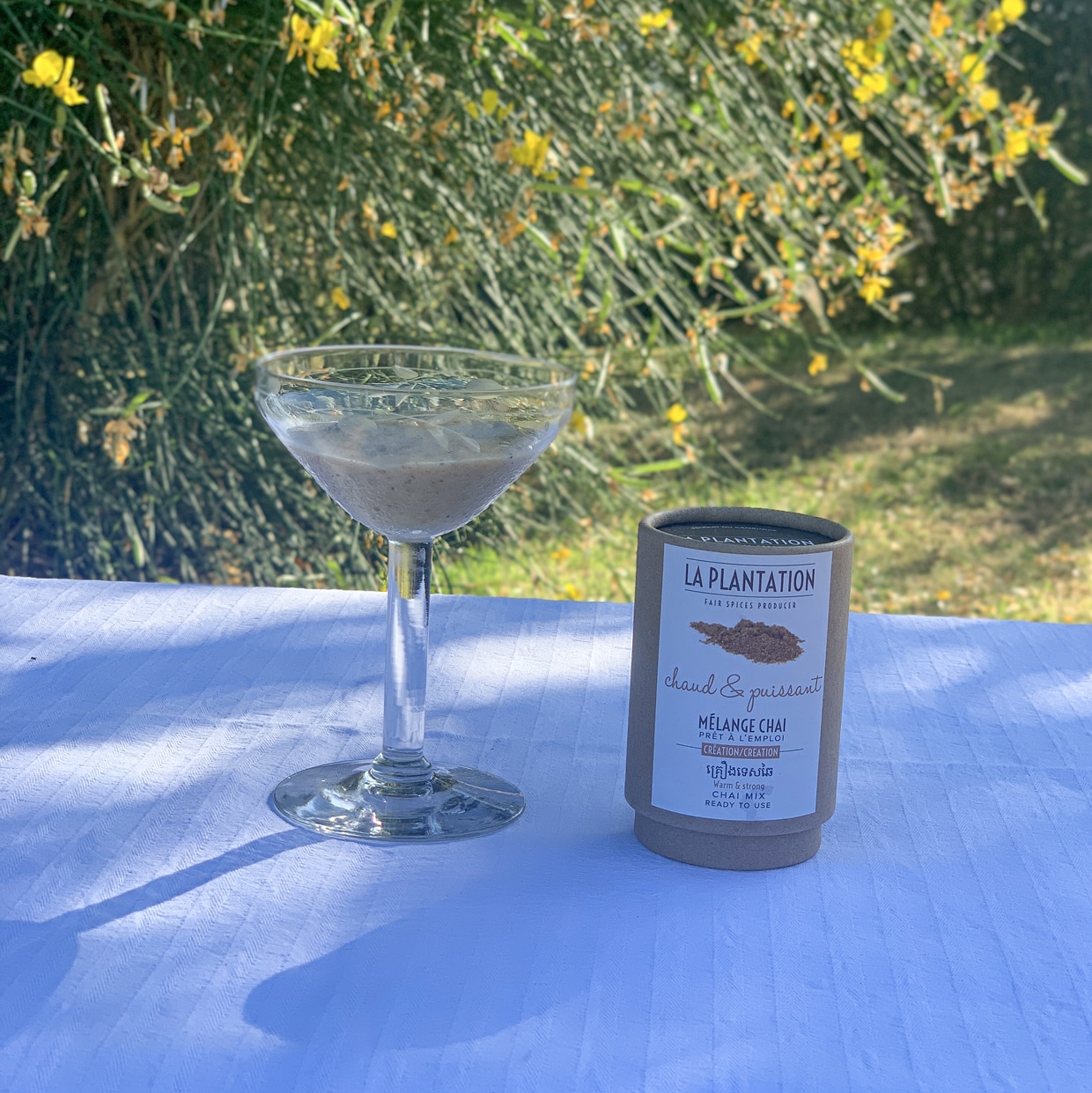 Banana 'nice cream' with Chai Mix
No ice cream maker? No problem! Here's our latest recipe for spicy ice cream, which can be made in a blender, just in time! Prepare banana slices and freeze them beforehand on a plate (at least overnight). They should be spaced out to prevent them from sticking together. At the last moment add them to the blender, with a little milk (vegetable for a 100% vegan ice cream) and mix. Add more milk if necessary until the mixture is smooth and homogeneous, like a traditional ice cream. Add a dollop of Chai Mix for a guaranteed kick. For a little extra indulgence, add a pinch of Fleur de Sel de Kampot!
Have you ever tasted a spicy ice cream? We can't wait to read your opinions on these recipes!
Find out all our other recipes on La Plantation's blog.